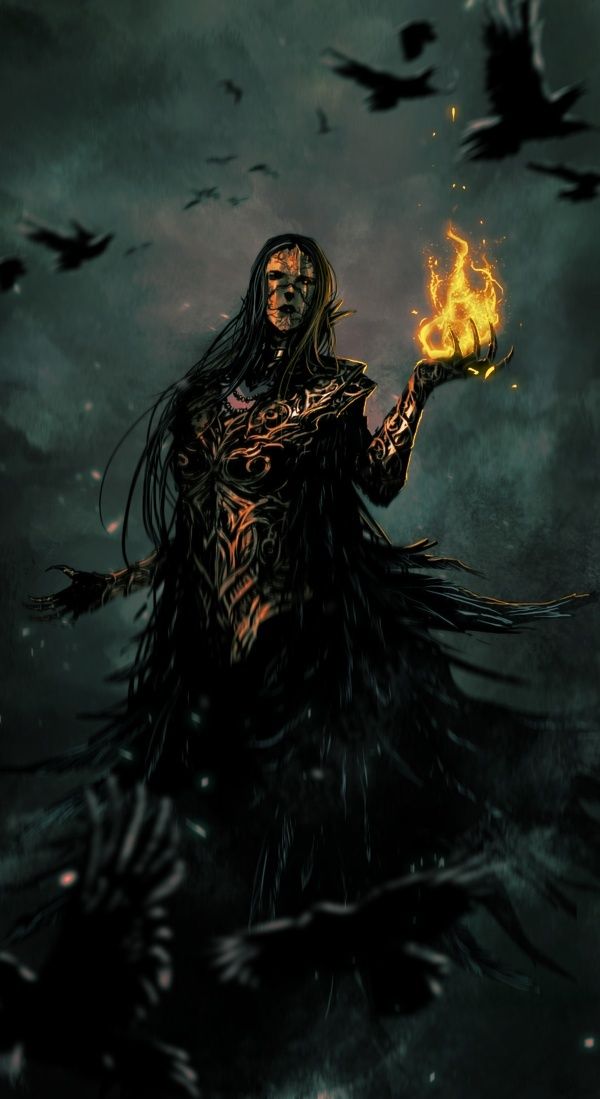 Tyr Corentine
Who are you?
Name:
Corentine, Tyr
Primary Setting:
The Universe of Asgard
Gender:
Female
Age:
25
Birthday:
January 19th, 1990
Sexuality:
Bisexual
Species:
Lava Elemental (formerly Human)
What do you look like?
Height:
6'8
Weight:
203 lbs
Hair:
Long and black.
Eyes:
Made of lava, color and glow depends on heat.
Others:
She's fucking made of lava.
General Appearance:

Tyr when she was human.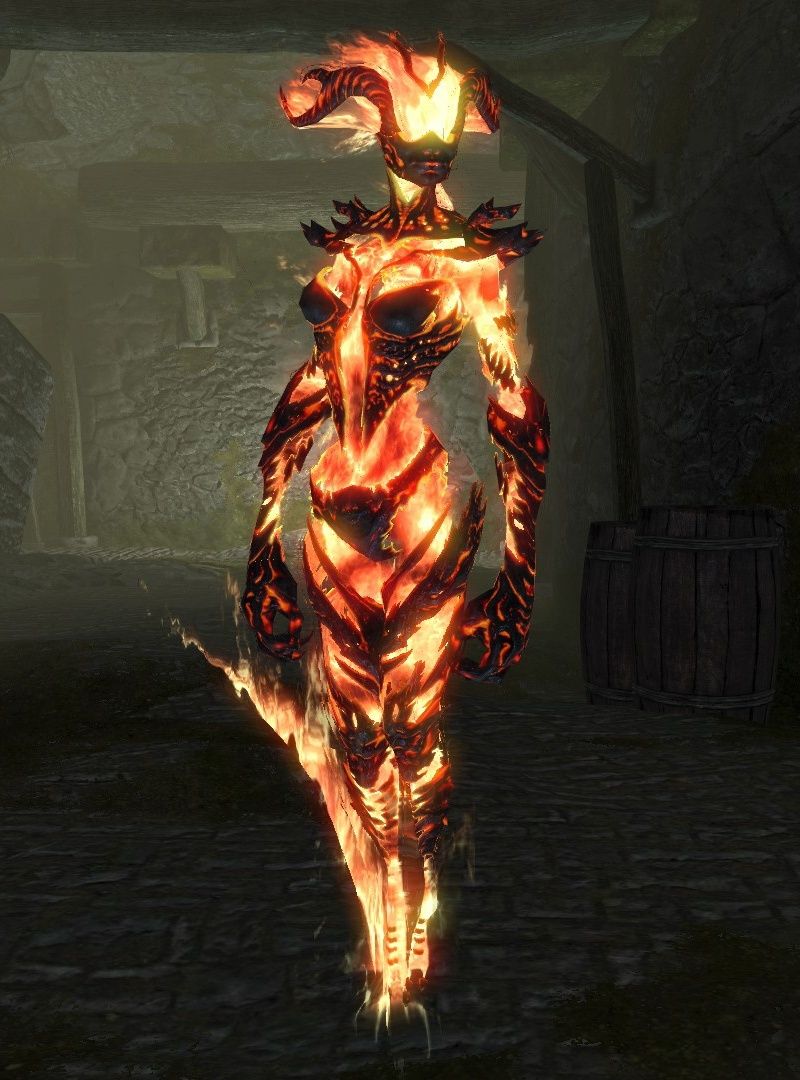 Tyr's spectre form.
Tyr was always an intimidating person, what with her height and muscular build, but that only intensified with her transformation. While Tyr was formerly human her transformation turned her into a being made of lava and obsidian. Her skin turned black as sin, with several geometric cracks in it that show off the lava underneath it. Her eyes turned into solid lava as well, and vary color based on her heat. Usually they're a dim orange-gold, but when she's in stealth mode they're dark red, and when she's fighting they're usually a bright gold glow.
Tyr makes an effort to cover every inch of her skin with clothes or masks, hiding everything except for her hair. She prefers cured leathers or metals, that won't burn in contact with her skin, and she has several masks that she switches at a whim.
Tyr has a form which she calls her Spectre Form, for lack of a better word. During this she burns so hot that her skin burns away, leaving her as a creature of lava and fire with only a few residual pieces of clothing on her.
Face Claim:
N/A
What are you like?
Personality:
Describe your character's personality. At least 200 words.
Likes:
What does your character like. At least 100 words.
Dislikes:
What does your character dislike. At least 100 words.
Motivations:
What motivates your character. At least 100 words.
Fears:
What does your character fear. At least 100 words.
What can you do?
Powers/Abilites:
(Please give detailed descriptions.)
Weapons:Notable Skills:Pets/Familiars:
What's your story?
History:
Your character's history.
Infancy:
(0-2)
Childhood:
(3-12)
Adolescence:
(13-17)
Adulthood:
(18+)